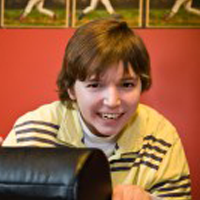 (October 5, 1991-February 23, 2015)
Malden Missouri
It has taken me a year and a half (the time since we have known that Jake has Lafora) to write Jake's story. I find it harder to write about something than to talk about something. Well, I have procrastinated long enough. People other than in my own community need to know Jake's story. I call it Jake's story, but really it is more than that. Jake has impacted not only me but our whole family and more people in our community that I may not ever know about.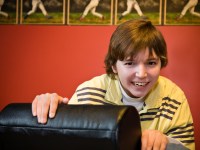 Jake was a normal boy who loved to play baseball, loved watching wrestling and acting like a wrestler. On the weekends he always wanted someone to come over to play. Jake loved to have friends over to play video games, play basketball and baseball. There was no sign what-so-ever of anything being wrong with him. The only reasons I would take him to the doctor would be for his shots and normal sicknesses like ear infections, colds, etc.; however, in August of 2001 that would all change. This is when Jake had his first seizure. It was not a grand mal (that would come 2 weeks later) but this seizure made Jake's eyes fix to the right and his head followed that direction. He could not answer my questions for about 2 minutes. I freaked, finally got my senses to call the ambulance and they took him to the hospital. Once we got there the doctor said that it sounded like a seizure and said that there are medications to take care of it. Jake was 6 weeks shy of his 10th birthday. This day was also the first day of fourth grade. Almost immediately the teacher had to modify Jake's work. I had heard from other parents how much harder fourth grade was, so I blamed a lot of Jake's troubles with academics on the fact that fourth grade was indeed much harder. It wasn't until the middle of his fifth grade year that we had to put him in special education. Sometimes I would blame the medicines for Jake's troubles, but the doctors always told me that it was not his medicines but the underlying cause for his problems, not knowing that it was Lafora.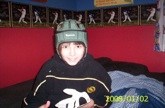 From August 2001 to October of 2007 we tried multiple medications, ketogenic diet, Naturopathic doctor, different supplements that the Naturopathic prescribed, a special diet that the Naturopathic suggested, VNS implant, had numerous EEGs, several MRIs, PET scan, video EEGs (that ruled out surgery), we have tried anything that we thought would be helpful. Some of these things would help for awhile but the seizures still kept coming back. We never could understand why we would see other kids who had seizures becoming seizure free with medication and Jake just kept getting worse. It took a new doctor (for us anyway) from St. Louis Children's Hospital one visit from us to do a blood test for Lafora and unfortunately the doctor's assumptions were correct. On October 3rd 2007 (2 days before Jake's 16th birthday) we found out what that "worse" was all about.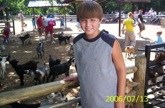 Today, Jake still is able to attend school. He is considered to be in 11th grade, though his actual grade level is probably 1st grade. He does miss school about 2 or 3 days a month because of the grand mal seizures. He has had an personal aide since the 7th grade. He takes Depakote and Keppra regularly and Klonopin for the bad days. His VNS implant is still on. Jake is able to walk though it is apparent his posture is that of an elderly person. On his "jerky" days (which seem to be coming more often) he needs assistance walking to prevent him from falling. He wears a helmet because he has fallen and busted his head several times. He talks but in short sentences and sometimes has to repeat the first few words over and over in order to get the rest of the sentence out. Jake has an amazing laugh that you can hear throughout the entire house. I love it!!
It is hard to put into words the life that we have led these last 7 ½ years. How do you get someone to understand the numerous ups and downs that Jake has been through? How do you get someone to understand the feelings that a mother goes through watching her child go from a normal energetic boy to a young man who has trouble feeding himself because his hands shake and jerk too bad? How do you get people to understand that you feel as though you are going through a death of a loved one because your child is no longer who he used to be? The truth is that there is no way to get anyone to understand unless they have been through it. Through chelseashope God has answered our prayers, we have people who understand. We finally have people who know what it is like to comfort your child when friends stop coming over, when your child cries out to God for a miracle to stop the seizures, when they feel alone because they feel like no one has problems like they do. Thank God for Chelsea's Hope.
– Provided by Jake's mother, Jan Blume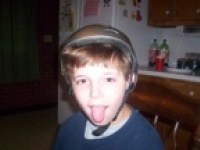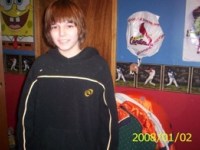 ---
KFVS News
April 21, 2010
"Living with Lafora: rare disease affecting Malden teen"
By Crystal Britt
"A Malden teen is fighting a battle that looks like, unless there's a miracle, it can't be beat. Jake Buie though isn't suffering alone. He has his family and friends to help him as he lives with something called Lafora…"
Read more
---
Parent Diary
https://chelseashope.org/wp-content/uploads/2017/09/Jake-Buie-200x200-1.png
200
200
Chelsea's Hope
https://chelseashope.org/wp-content/uploads/2022/02/ChelseasHope1.png
Chelsea's Hope
2017-09-24 21:52:23
2023-02-09 17:14:59
Jake Buie