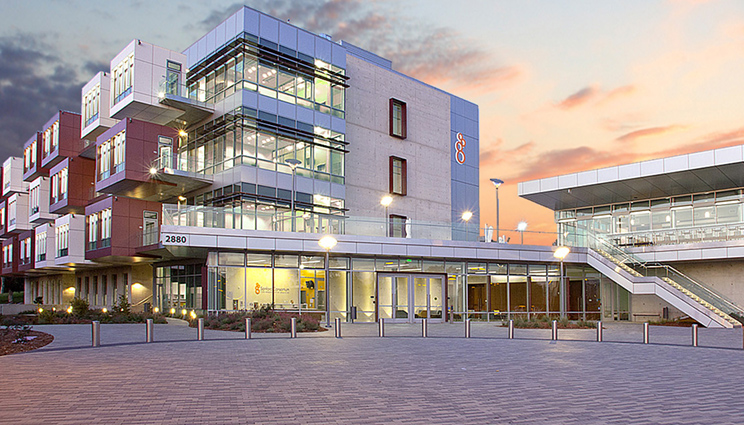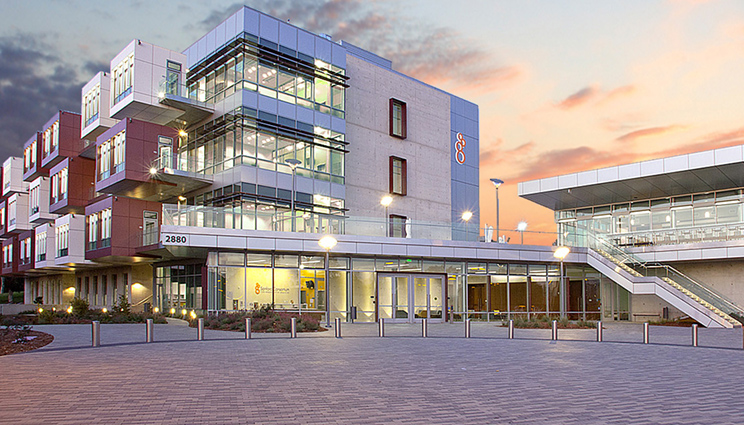 Sanford Consortium of Regenerative Medicine, University of California San Diego on June 12-13, 2014
The workshop was directed by Dr. Jack Dixon, organized by Dr. Carolyn Worby and Kim Rice, and was sponsored by Chelsea's Hope Lafora Research Fund. It included a welcome address by Linda Gerber, a presentation and video titled "Kristen's Story" by Kim and Jim Rice, a keynote address by Dr. Berge Minassian, eleven scientific presentations, and a round table discussion. More than 25 researchers, postdoctoral fellows, and students directly involved in Lafora research, and several Lafora parents attended the workshop. Here are the highlights from the presentations without scientific jargon as much as possible. I stressed the significance of the research to potential clinical treatments. As such, it might downplay the significance of a lot of exquisite fundamental research that was presented.
Lafora Disease Cure, Now a Matter of Technical Hurdles (Berge Minassian, M.D.)
Novel approaches to Lafora disease: lessons learned from human stem cell analyses of Niemann-Pick, type C (Lawrence Goldstein, Ph.D.)
Mechanisms of Lafora Disease (Anna A. DePaoli-Roach and Peter J. Roach)
Increased oxidative stress and impaired antioxidant response in Lafora disease (Carlos Romá-Mateo1,2*, Carmen Aguado2,5*, José Luis García-Giménez2,3,4*, Santiago Ibáñez-Cabellos 4,6, Marta Seco-Cervera2,3,4, Federico V. Pallardó 2,3,4, Erwin Knecht2,5, Pascual Sanz1,2)
Ontogeny of Lafora bodies and Neurodegenerative Changes in a Laforindeficient mice model (J. Machado-Salas, M.R. Avila-Costa and A.V. Delgado-Escueta)
Susceptibility to pentylenetetrazole of Laforin and malin deficient mice (José M Serratosa, Marina Sánchez, Ana García-Cabrero, and Getxane Sánchez)
Glucan phosphatases: the intersection of neurodegeneration and starch metabolism. (Matthew S. Gentry, Craig W. Vander Kooi, David A. Meekins, Madushi Raththagala, Vikas V. Dukhande, Satrio Husodo, and M. Kathryn Brewer)
Lafora body proteomics (Oliver Kötting)
BRAIN GLYCOGEN METABOLISM AND NEURODEGENERATION (Joan Guinovart, Jordi Duran and Isabel Saez)
Hyperphosphorylation of Glucosyl C6 Carbons and Altered Structure of Glycogen in the Neurodegenerative Epilepsy Lafora Disease (Felix Nitschke)
Glycogen Phosphorylation and Lafora Disease (Peter J. Roach)
Setting up for a CURE: Which disease mechanism(s) should we target for a CURE in Lafora PME? (Antonio V. Delgado-Escueta, MD)
Dr. Dixon led the round table discussion and started by asking for opinions regarding the usefulness of the Symposium. All scientists agreed that it was very beneficial for them and voted to organize it every two years. The next one in 2016 is going to take place again in San Diego. The funding opportunity proposed by Dr. Escueta was discussed, but no consensus was reached. Dr. Gentry was charged with reporting the Workshop proceedings to the NIH Rare Disease program director.
https://chelseashope.org/wp-content/uploads/2014/06/sanford-consortium.jpg
425
744
Chelsea's Hope
/wp-content/uploads/2017/09/logo-Chelseas-Hope.png
Chelsea's Hope
2014-06-12 22:44:54
2017-12-09 22:33:57
University of California San Diego - Sanford Consortium of Regenerative Medicine